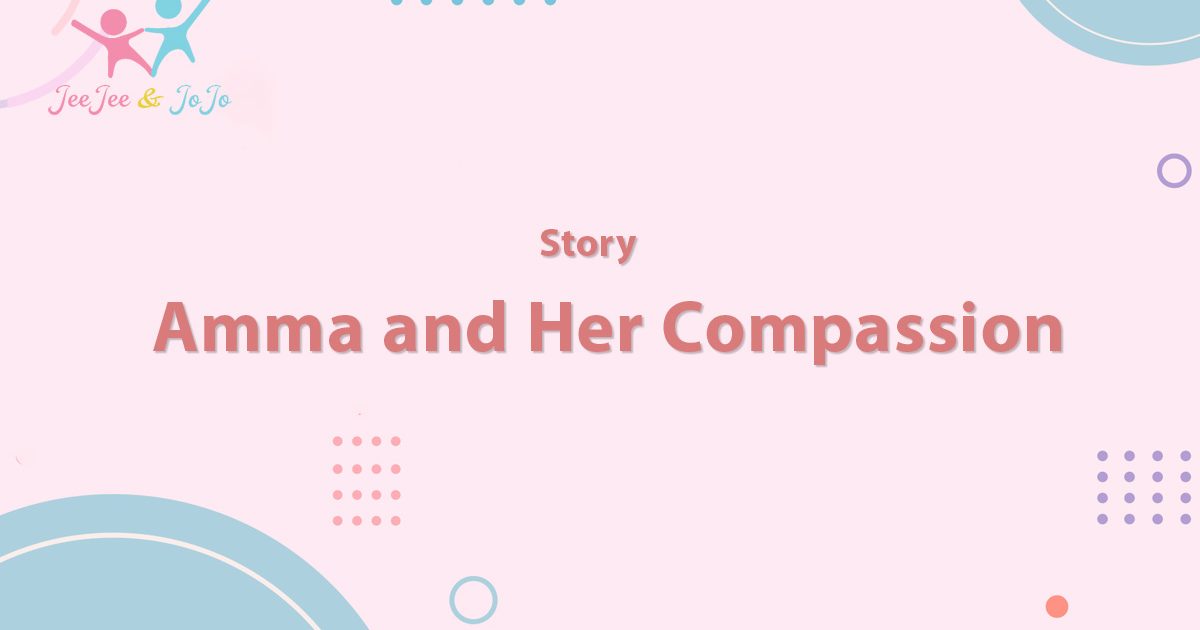 Source: BPI India
Once upon a time, an old lady lived in the city of Bahadurgarh in India. All the people in her colony lovingly called her 'Amma'.
One day, Amma was going to buy some groceries. She saw a very poor woman cleaning the street. The poor woman's clothes were torn. Amma approached her and asked, "Hey dear lady, what's your name and where do you live? How did your saree get torn?"
The poor lady replied, "Oh Amma, my name is Leela. Last week, I was in a hurry and my saree got stuck in an iron nail on the door. I live in a workers' colony in the west of this city with my husband and a child. My husband doesn't provide us any money for food and other daily needs. So, I have to work hard to raise my child."
Amma asked again, "So, what do you do?"
Leela replied, "Every morning and late evening, I collect and sell old clothes, papers, plastics and scraps scattered on the streets. Then, I do my duty to clean the street roads."
Amma asked curiously again, "So after that, do you go and rest at home?"
"No, that's not all. Later, I go to do some shop and car cleaning jobs. And in the evenings, I go out to sell some fish in the market," said Leela.
For a while, Leela took a long breath and said, "Amma, this is how my tiring day goes and I just don't get any time to stitch my clothes. We don't have sufficient money to buy new clothes. And all my savings go for our cottage rent."
Amma felt concerned for Leela's tough and hard struggles in life. She decided to help Leela. The next day, Amma gave her some money and bought some clothes, games, food, and books for her child. Leela felt deep gratitude and said, "I am so lucky that you cared for my needs Amma! There are very few people like you in the world who understand others' problems. May God bless you a lot, I pray."
Amma smiled, patted her shoulder, hugged her tight, and came back home.
A few weeks later, Amma was crossing the road. A car hit her from behind. Everyone in that vicinity gathered around her. Leela was collecting the scrapes on the same road at that time. She heard the noise and went to see the crowd. As she pushed through the crowd, Leela saw Amma lying in blood. Leela immediately slit her saree. She tied the cloth around Amma's head, injured by the accident. She called for help and took Amma to the hospital. She even donated her blood as Amma had lost a lot of blood. All people just gathered around to watch Amma's accident and kept discussing Amma's pain. But, no one came to help her. Only Leela helped to save Amma's life and she truly cared for Amma.
When Amma became conscious, she called Leela and said, "Thank you so much, Leela. You have saved my life. I owe it all to you."
Leela replied, "I haven't done anything Amma. I only returned your kindness by supporting you in your troubles, just like you had helped me in my bad times."
Moral: Selfless compassion is one's biggest strength.