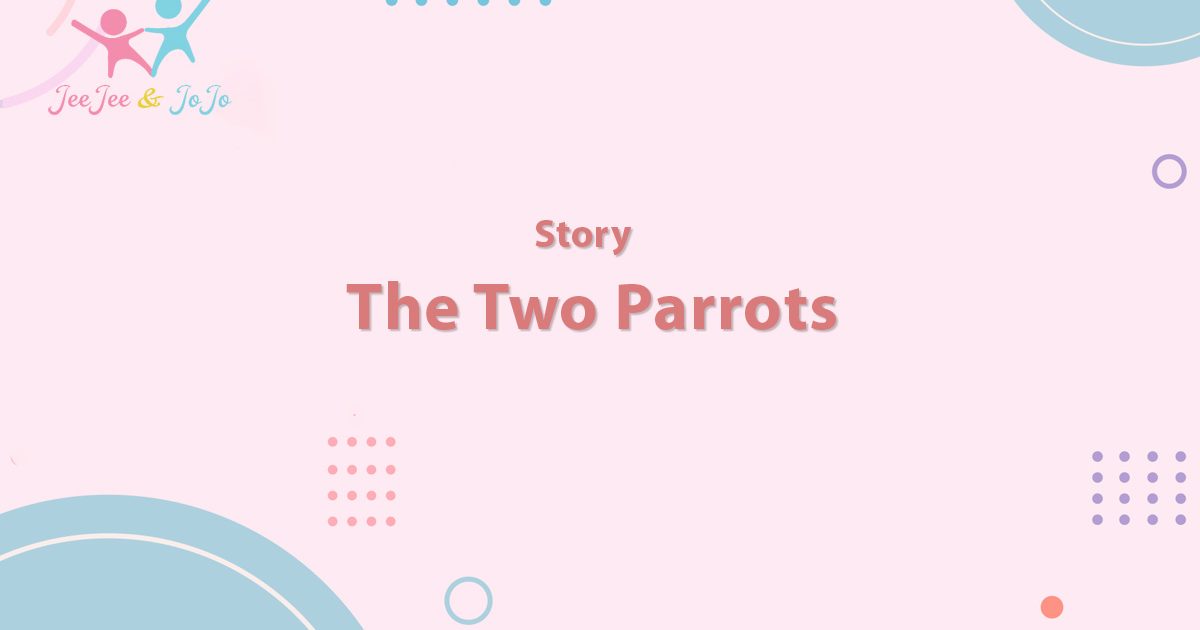 There were two parrots, Toto and Popo. They loved traveling to new places. One day, they decided to visit the king's beautiful palace. While roaming around the palace, they got tired. Toto said, "Hey Popo, let's take some rest and have some nice fruits in the king's garden. What do you say?" Popo agreed to Toto and they flew to the king's garden. Just when Toto and Popo went up a tree to eat some fruits, they got stuck.
Popo asked, "Hey Toto, it seems the king had planned to trap us in this net. It's very sad. Now, we won't be able to go back home."
"Oh dear, this way we will get to meet the king and see his beautiful palace and empire now. Let's wait and watch," said Toto.
The soldiers took the parrots to the king who was mesmerized by their beauty. He ordered his soldiers to keep the parrots in a cage made of gold and give them royal food and luxuries. He strictly commanded that the parrots should not be allowed to fly back.
Both Toto and Popo became the favourite topic of discussion in the city. They became the favourite of the king and of all the people in his entire kingdom. Ro guests also praised the beautiful birds. Toto and po started to enjoy all the attention, comforts, and luxuries.
But, one day, a big monkey came to the palace. No one had ever seen such a giant monkey. Soon, the monkey became the center of attraction of the king and all his ministers. People across the kingdom came in groups to see the monkey and enjoyed his attractive tricks.
After some time, Toto and Popo started feeling ignored and unwanted. Now everyone had forgotten about them and no one even cared to feed them. Sad Popo asked Toto, "Don't you think no one in this palace needs and loves us anymore? Everyone has started loving the new monkey now and they all neglect us so badly. He seems so attractive to all. Should we try to escape from this cage and fly back to our home?"
Intelligent Toto replied, "Hey Popo! Don't get so depressed. The monkey is a new attraction, I agree. But we are no less! We are also beautiful and unique Let's believe in ourselves and our unique qualities. Let's be confident because all are different and we cannot be the same. Don't worry, soon everyone will realize this. You please be patient dear Popo."
Popo nodded in agreement. Toto continued "Beauty, attraction, ignorance praise, criticism, interest, disinterest, respect, and disrespect; all these are temporary feelings and behaviours. Only the real character of a living being pleases everyone's heart.
I am sure, when everyone will get bored of the monkey, they will realise our value again. Let's wait."
Soon, the monkey turned more naughty and violent. He started to misbehave with all spectators. The king got very disappointed and asked his ministers to leave the monkey in the forest.
Once again, everyone realised the value of the parrots and started to pamper them more. Toto and Popo were happy again.
Moral: The inner beauty of our soul can never be hidden and ignored and will always be treasured in the end.