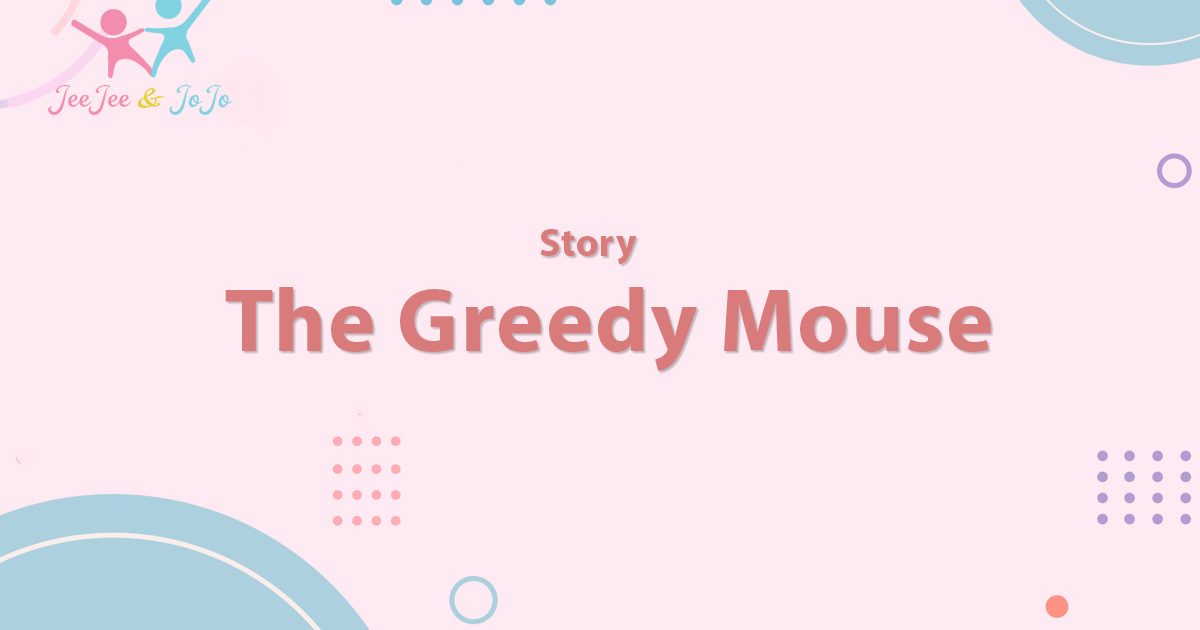 Source: BPI India
Once upon a time, a merchant had stocked a large amount of grains in his house. One night, a hungry mouse roaming in the storeroom smelt and saw those huge baskets full of grains. The mouse got very tempted to eat those grains and thought, "I am indeed so lucky. If I eat a little of these grains daily, then even the merchant would never come to know of it."
Hence, whenever the mouse felt hungry, he started making holes in the grain baskets and ate out whatever grains fell on the floor.
One day, the hunger turned the mouse greedy and he started to think, "What if I make a bigger hole and directly get into the basket for a while? This way, I can eat more grains and fill my stomach for a long. I will come out soon and even the merchant won't be able to catch me!"
The greedy mouse was very excited with his idea. One night, he cut the basket of corn with his sharp teeth and made a small hole in the basket. He then squeezed into the basket through that hole. He ate m a lot of corn till he felt his stomach full.
The mouse was very happy and contented.
After feeling full, he tried to come out of the basket the same hole from which he initially went inside now he found himself stuck.
The mouse again tried to twist and turn himself failed. His belly was full and bloated this time, so he could not shrink and squeeze himself to come out of the bar In panic and fear, the mouse started to cry. He feared on thought, "Oh God! The merchant would see and kill me the next morning. Please save me oh Lord!"
A merchant's pet rabbit in the same storeroom heard the mouse's cry and asked, "Why are you crying, my dear friend?"
The greedy mouse explained to him his whole story. The rabbit laughed over the mouse's foolishness and said, "Hahaha… Dear, you are stuck because you ate much more than your need and now your belly is bloated. You have to wait inside this basket until your stomach shrinks back. Then, try to squeeze out through the same hole again."
The mouse obeyed the rabbit and slept inside the corn basket that night. When he woke up, his belly had shrunk. But, again the mouse felt very hungry and became greedy.
He again ate a lot of corn. His stomach got bloated once again. But, this time the mouse didn't worry. He felt that the rabbit gave him a very wonderful idea of sleeping inside the basket.
The greedy mouse thought, "Oh! I am again full now. I will go out tomorrow."
That night, a big cat sneaked in from the window. Just when the cat came near the corn basket, she smelt the mouse. The cat curiously lifted the basket lid. She found the mouse sleeping inside. The hungry cat caught the mouse and ate him.
Moral: Greed more than our need always leads to unwanted disasters.